49ers vs. Broncos preview – ESPN (blog)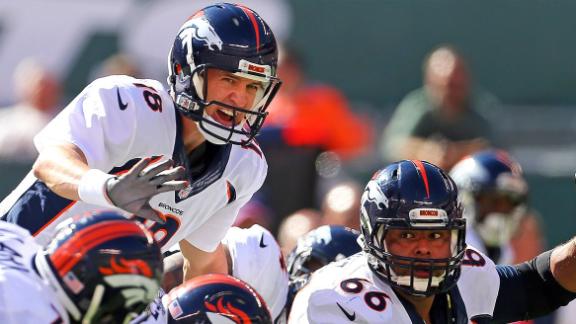 ENGLEWOOD, Colo. — Prime time is the right time for a game between teams that entered the season at the front of the Super Bowl conversation.
At least that is how Denver Broncos cornerback Chris Harris Jr. sees it.
"You face any other top teams in the league, you always want to get up for them," Harris Jr. said. "It's Sunday night prime time, so we want to have a good showing. We want to go out there and show we're definitely a contender, definitely one of the top teams. … They have a great team; they've been together for a while, so they know how to play together in these big games."
The San Francisco 49ers will be the fifth team the Broncos (4-1) have played this season that won at least 10 games in 2013 — "we've had a salty schedule," is how Broncos coach John Fox has put it — and the 49ers (4-2) own the only win against the Dallas Cowboys this season and have won three in a row.
ESPN's 49ers reporter Paul Gutierrez and Broncos reporter Jeff Legwold discuss the matchup:
Legwold: Paul, it seems, at least from the outside, like there has been plenty of turmoil this season with reports 49ers players are tuning Jim Harbaugh out and that Harbaugh won't return after this season. What's the mood in the locker room? And how do you think Harbaugh interacts with the team?
Gutierrez: It's important to note that most, if not all, of these reports have come from national reporters, particularly from a certain league-owned media outlet. And to the conspiracy theorist in me, that means the leaks are coming from within the 49ers and above Harbaugh's pay grade. As I've said before, Harbaugh likes to make …read more