Alchemy Dispensary Elevates the Cannabis Experience – Hospitality Design
"We wanted guests to feel euphoric," says Paolo Ferrari of his namesake firm's design for Toronto cannabis dispensary Alchemy. Taking that idea one step further, the goal for Ferrari and company founder and CEO Richard Browne was to eschew cliché "to create a compelling and distinctive in-store experience, elevating the cannabis experience for the aficionado, but also serving as an exciting entry point for customers rediscovering or new to cannabis," says Ferrari.
The locally based designer played with contrasts throughout the 1,500-square-foot space, energizing the all-white palette with moments of color and texture, like yellow display shelves, a ceiling made of anodized aluminum fins, and digital cannabis artwork by Tristan C-M.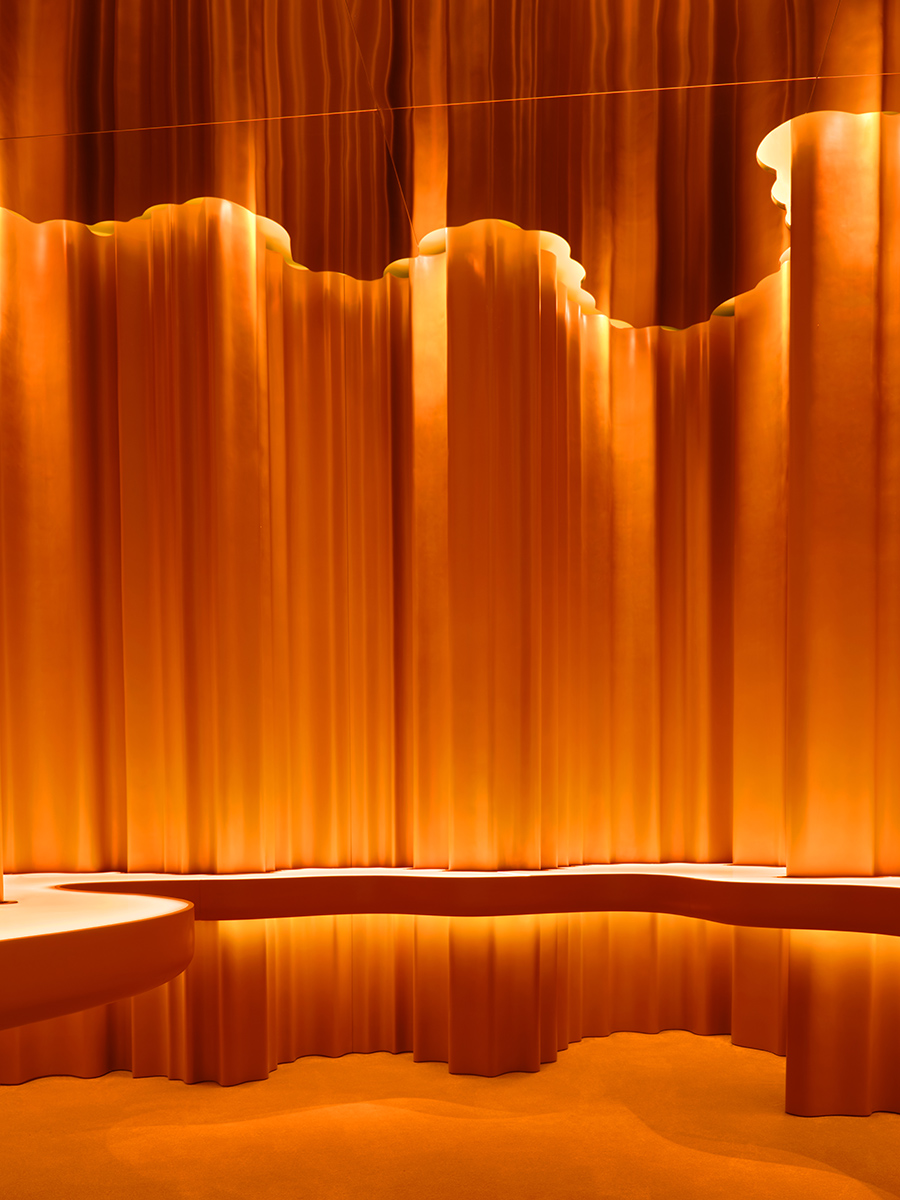 Both reverential and functional, the soothing atmosphere is inspired by the dichotomy inherent in cannabis. "You have a very humble natural product that has been bioengineered to enhance its attributes. We wanted the design to express this incredible tension," Ferrari adds. For instance, digital viewers that animate the surrounding walls