Denver Broncos vs. New York Jets: Complete Week 6 Preview for New York – Bleacher Report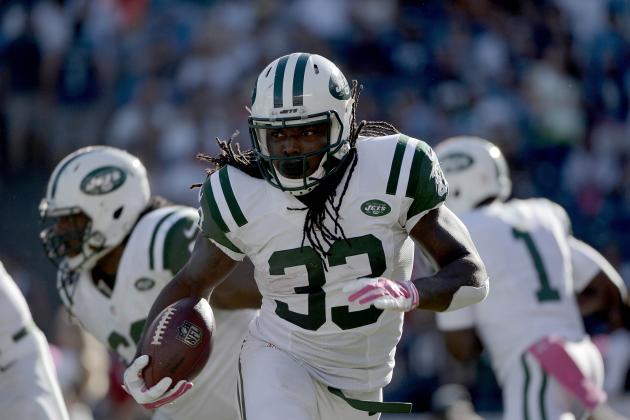 Donald Miralle/Getty Images
The New York Jets are way past pushing the panic button.
The Jets have dropped four consecutive games, with the last being an embarrassing and highly publicized 31-0 thrashing at the hands of Philip Rivers and the San Diego Chargers.
Rumors are flying around about the job security of seemingly every major person in the organization, ranging from head coach Rex Ryan to offensive coordinator Marty Mornhinweg to quarterback Geno Smith.
To put it simply, the Jets are quickly imploding—and it's only October.
Now, Gang Green must face its toughest challenge to date in Peyton Manning and the Denver Broncos.
The Broncos, sitting pretty at 3-1, are the favorite to represent the AFC in the Super Bowl, and they enter Sunday's game as the huge favorite.
New York needs to put together one of its best game in the Rex Ryan era if it is going to pull off the major upset.
Click through to see a full analysis and preview as well as a final score prediction of this crucial Week 6 matchup.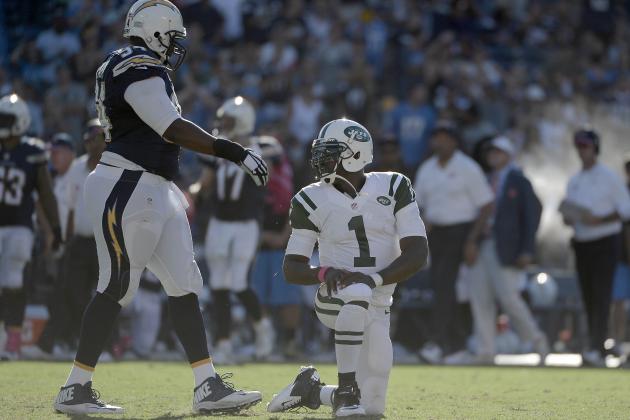 Donald Miralle/Getty Images
Week 5 couldn't have gone much worse for Rex Ryan and Co.
After an awful first half, Geno Smith was benched in favor of Michael Vick. The switch didn't really do much though, as the offense didn't pass midfield until midway through the fourth quarter of the 31-0 loss.
The offensive line and receiver corps are also to blame, as neither performed even somewhat decently.
The secondary was its usual awful self, allowing 244 passing yards and two touchdowns before the first half was even in the books.
The second half wasn't much better, as the run defense was dominated …read more