Denver Nuggets 2014-15 Season Preview: Roster Breakdown, Win-Loss … – Bleacher Report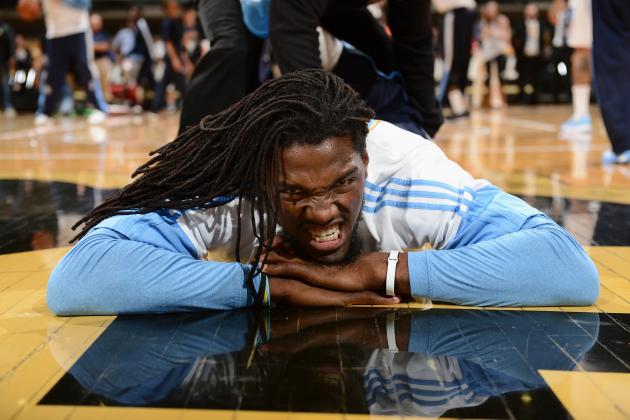 Garrett Ellwood/Getty Images
After ending the 2012-13 NBA season third in the Western Conference, the Denver Nuggets could not escape the injury bug last year and fell into the lottery for the first time since 2003.
The Nuggets bring back the majority of their core heading into this season and are hoping a healthy season from their starters will help land them a playoff spot in a loaded Western Conference.
Denver is an interesting team, as it is one of the deepest teams in the league. But its lack of a dominant offensive player may preclude it from competing with some of the star-loaded teams in the West.
It's clear that the Nuggets' success predominately rides on their ability to stay healthy, as Danilo Gallinari, Ty Lawson, Nate Robinson and JaVale McGee all went down with significant injuries at some point last season.
This is a young, talented team with a lot of potential that could turn into a legitimate threat in the Western Conference if it can develop chemistry and significantly cut back on the number of injuries in 2014-15.
Biggest Question Mark
After missing the entire 2013-14 season after undergoing knee surgery, there is no question that Danilo Gallinari should be considered the biggest question mark for the Denver Nuggets heading into this year. Once considered the prize of the Carmelo Anthony trade, Gallinari has failed to live up to the hype due to a string of injuries over the past few seasons.
Gallinari's main strength is his ability to score in a variety of ways. After starting his career as mainly a three-point shooter, Gallinari has since expanded his offensive game to the point that he is an efficient scorer who can draw fouls and knock down free throws.
In 2012-13, his last healthy season, Gallinari …read more