San Diego Chargers vs. Denver Broncos: Complete Week 8 Preview for Denver – Bleacher Report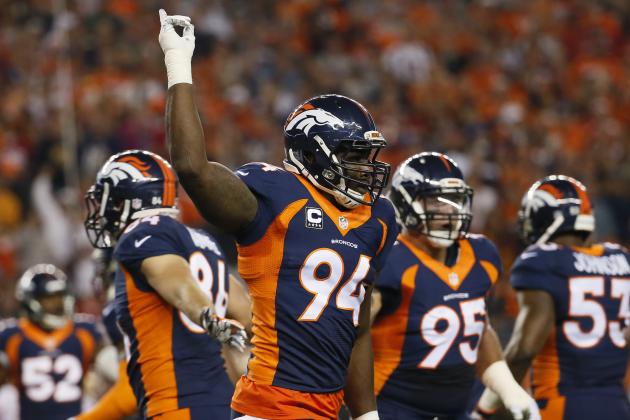 Jack Dempsey/Associated Press
Following a rout in Week 7 of the San Francisco 49ers, the Broncos now turn their attention to Week 8 and a game on Thursday night.
There, they'll be presented with their first big test of the season inside the AFC West division—the San Diego Chargers.
Though the Chargers are coming off a loss last week, they'll be excited to deal the Broncos a loss at home in front of a national audience.
Currently, the Broncos are listed as 7.5 point favorites by Odds Shark, likely because of Denver's recent performance against San Francisco.
For the Broncos, they now have Peyton Manning's record for career touchdown passes in their rear view and they can focus on each challenge that lies ahead. They'll likely be favored in every game.
Here, we have a full preview for this week's game including an injury report for the Broncos and key matchups to look for on Thursday night.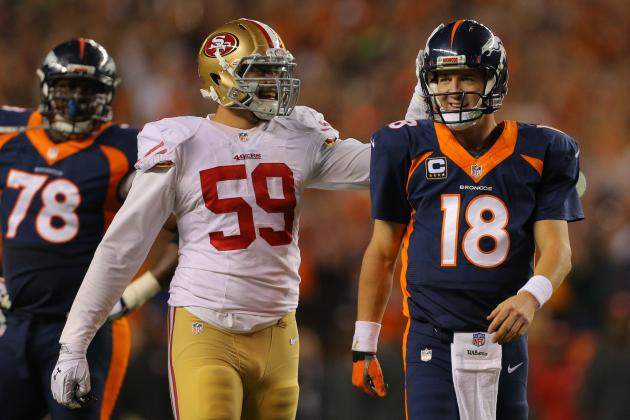 Justin Edmonds/Getty Images
The dominant storyline going into Week 7 for the Broncos was Peyton Manning's chase of the career record for touchdown passes. It didn't take him long to knock Brett Favre out of first place on the all-time list.
Manning tossed the record-breaking pass to Demaryius Thomas, and the Broncos went on to rout the San Francisco 49ers by a score of 42-17.
It was definitely the Broncos' most complete victory of the season.
Denver put up 304 yards through the air and added another 115 yards on the ground. Defensively, the team came up with six sacks and an interception of San Francisco quarterback Colin Kaepernick. They also limited the 49ers to converting just three of their 13 third downs.
The Broncos could not have played …read more