What's Going Wrong with the Colorado Avalanche and Will It Be Fixed in 2014-15? – Bleacher Report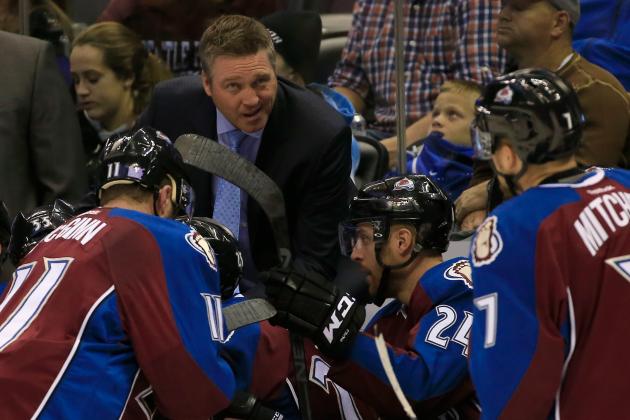 Doug Pensinger/Getty Images
Seven games into the 2014-15 NHL season, all is not well for Denver's hockey team.
After a brilliant resurgence under first-year head coach Patrick Roy last season—one which won him the Jack Adams Award as the league's best bench boss—the Colorado Avalanche now look a lot more like the 2012-13 team that won the right to draft Nathan MacKinnon first overall than 2013-14's Central Division champions.
With just one win in the team's first six games heading into action on Tuesday, a home game against the perpetually weak Florida Panthers represented a chance for the team to get back on track.
Instead, Florida won in overtime, which prompted Roy to question his team's level of desire in his postgame press conference:
Right now, the way I look at it is we want an easy game. Until we're going to want to compete at the level that we were last year, we're going to struggle. We're not sharp mentally, we're making bad decisions, we make too many giveaways, we're losing easy one-on-one battles. We're going to give 35 shots per night. This is a game of one-on-one battles.
It's an interesting comment, in particular because the one easily verifiable fact that Roy mentioned was the Avs' tendency to give up a lot of shots. He's right, of course. A quick glance at NHL.com shows that Colorado ranks 28th in the NHL in shots against per game at 35.7.
Where he's wrong is with the implication that this is a new thing, a radical departure from the team's success last season.
In 2013-14, the team allowed 32.7 shots per game, which ranked 25th in the league. The difference between the Avs and the oft-ridiculed Edmonton Oilers in that department was basically a rounding error.
In short, the Avs are worse …read more